I'm a animator / visual artist based in Slovakia.
I have a passion for animation, illustration and create games.
I love to give things the soul.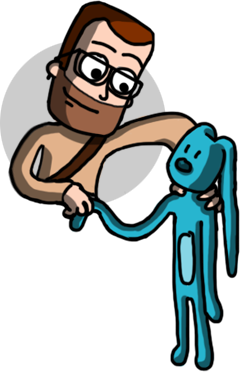 Create animation
I like create interest story. My goal are to focus on storyteling and give things the soul.
Create games
I like implement gamification principles into projects. It may not be just a game.
Create web site
Create web design with character. I give soul your website.
I'm available for freelance work.
If you have a project that you want to get started, think you need my help with something then get in touch.
jozef.strelec(at)gmail.com